Client Chemnitzer Wirtschaftsförderung mbH (CWE)
Role Design concept, icon design
Technique Vector graphics and digital illustration
Glad to be part of the design team for KOSMOS Chemnitz – a multi-media platform and festival!
It was my job to develop the  icons for the locations, but especially for the events, plus to design a map for the KOSMOS website.
Please scroll down to discover one of my first utopian and lively illustrations of the Chemnitz city center!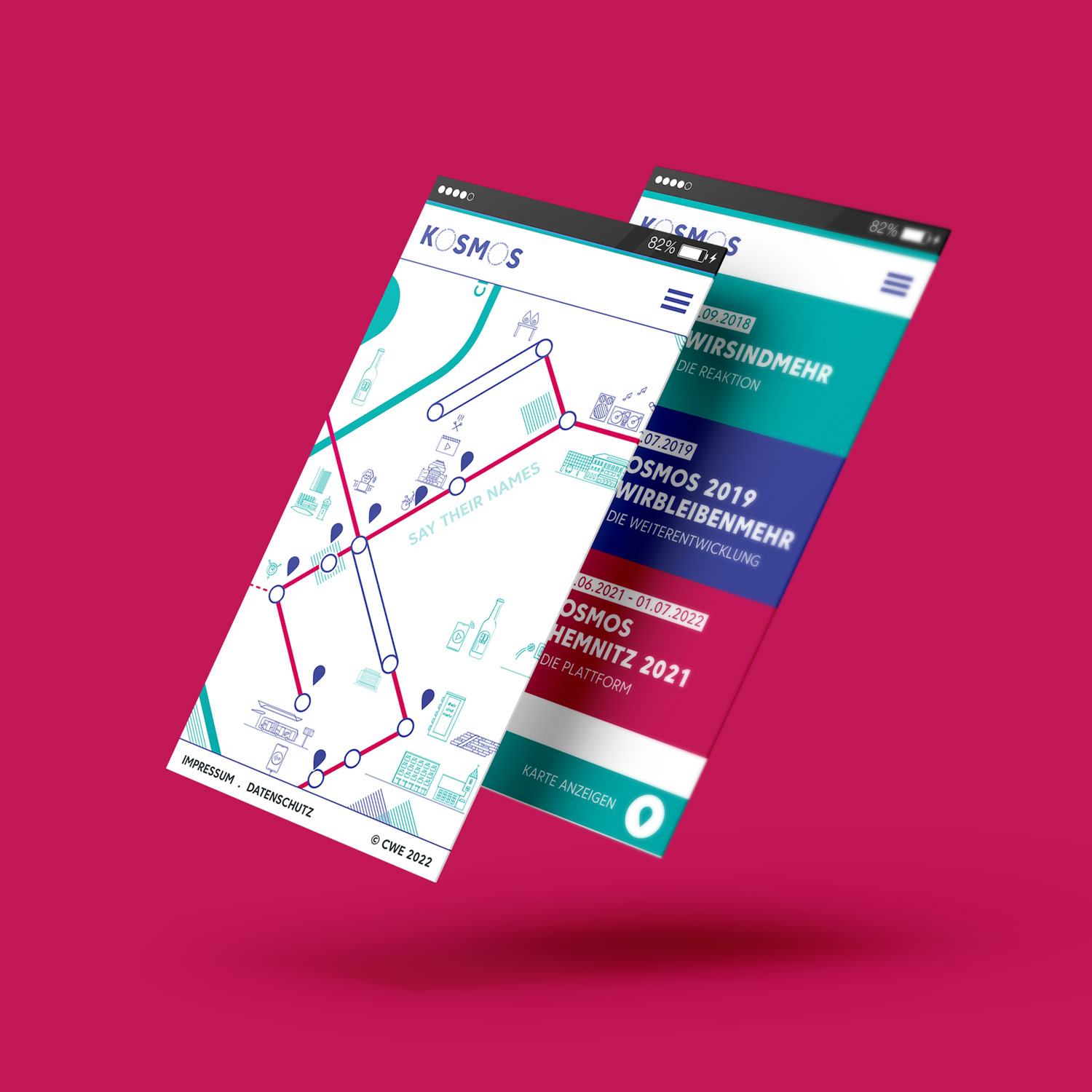 This is a section of the map where you can find all events and locations of KOSMOS Chemnitz. Its style is inspired by subway or transport maps.
The icons are based on an outline icon set designed by Christopher Jakob, CWE. The webdesign, colors and logo were designed by Alexander Seypt, the programming and the interactive tools by Andre Zimpel.
Hey! This one did not make it into the final set, but I love to show it to you here! Our design team had a lot of freedom and the client spent much trust in our capabilities. We even had some budget for experimenting with different media and tools, such as 3D and augmented reality apps.
The first KOSMOS was organized by a small team from Chemnitzer Wirtschaftsförderungs- und Entwicklungsgesellschaft mbH (CWE) in 2019. They asked me to illustrate a vision of Chemnitz in the future. A place for people, for dialogue and for discussions, for makers and crafters and for art and music.