Client City of Chemnitz
Role Concept, illustration and layout
Technique Digital illustrations and collages
This delightful poster brochure was crafted through a fantastic collaboration with editor Pascal Anselmi and a team from Chemnitz's cultural management.
It serves as a condensed version of the city's Cultural Strategy spanning from 2018 to 2030. Following a tender process, Pascal and I were entrusted with the task of developing a concept that not only resonates with cultural stakeholders but also sparks curiosity among the citizens.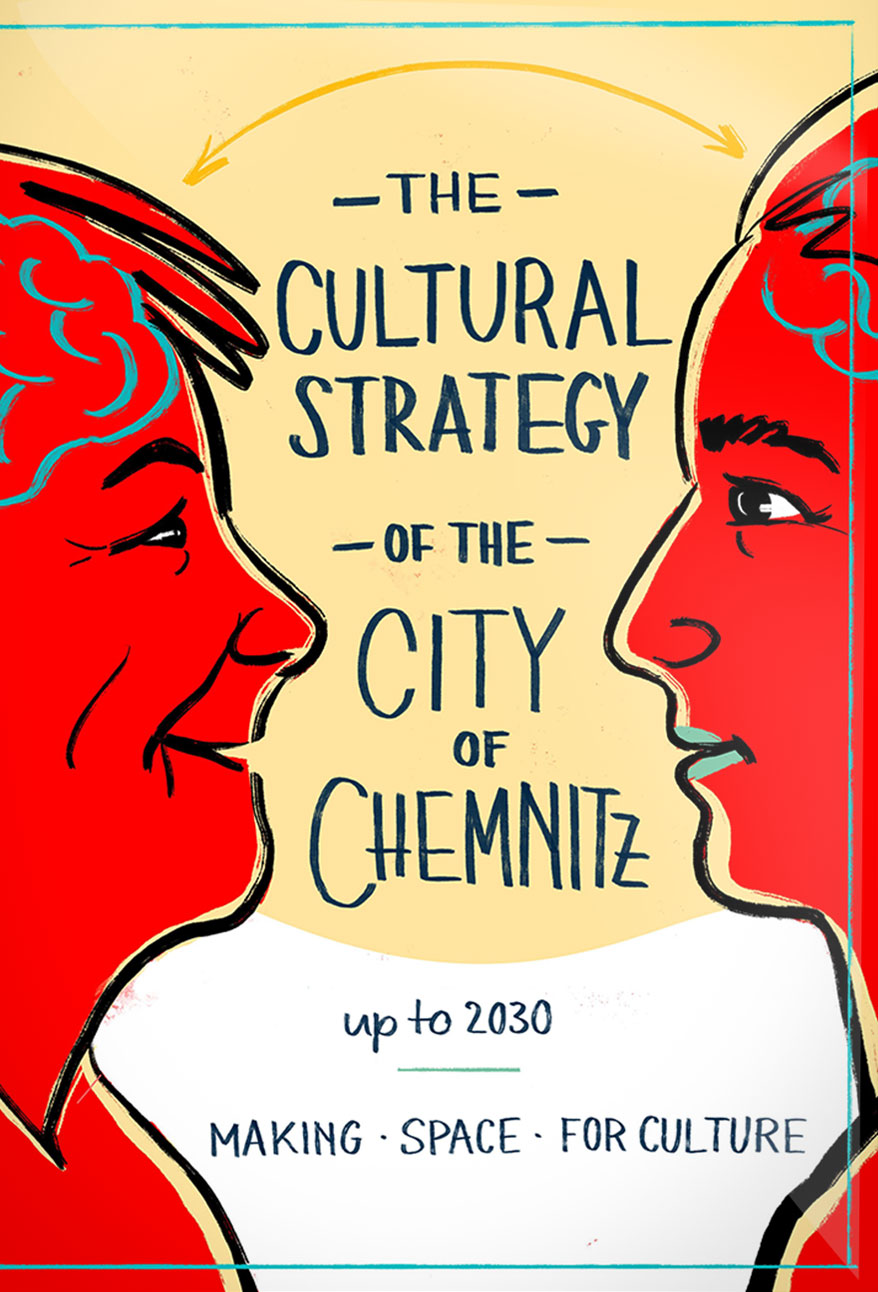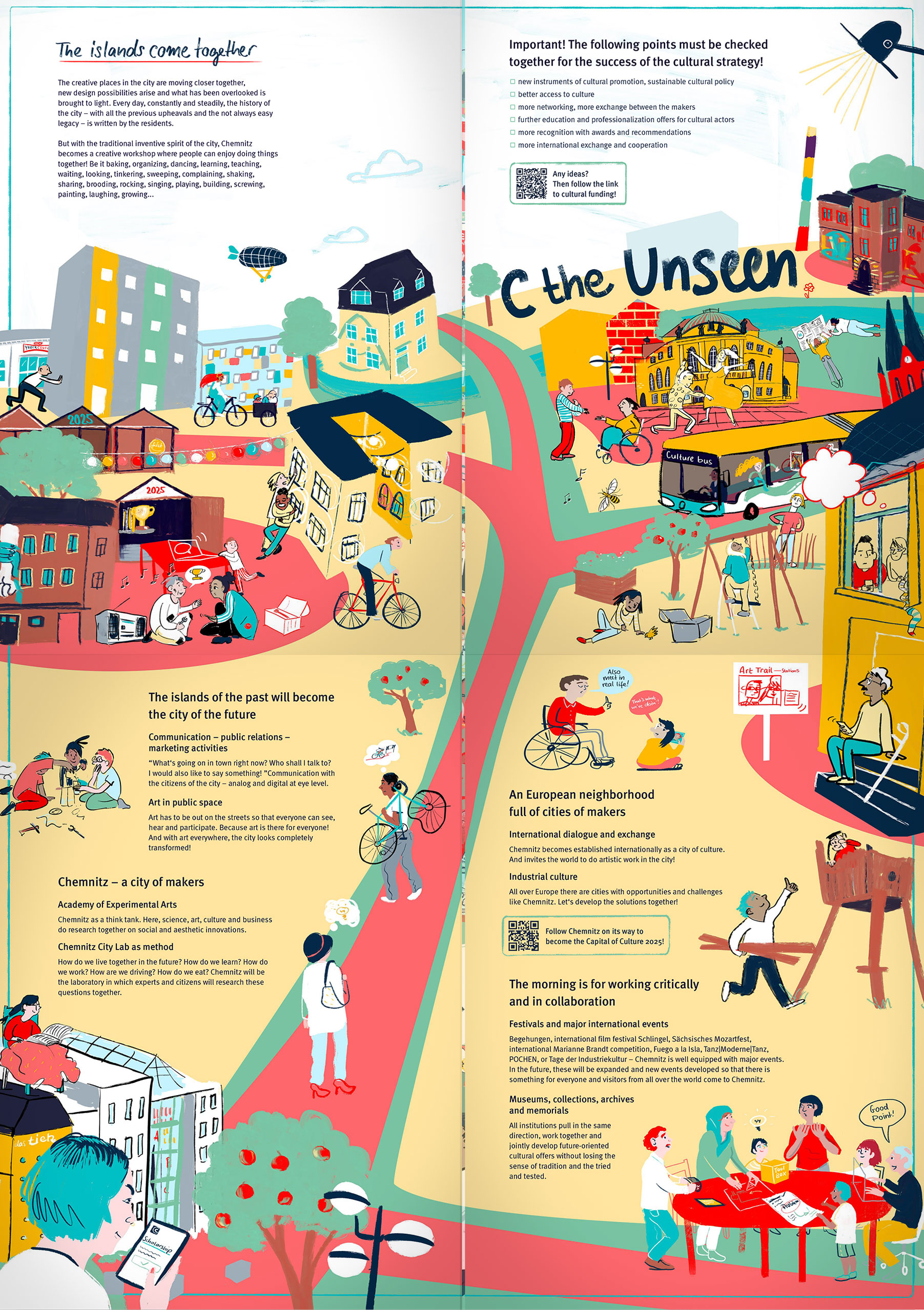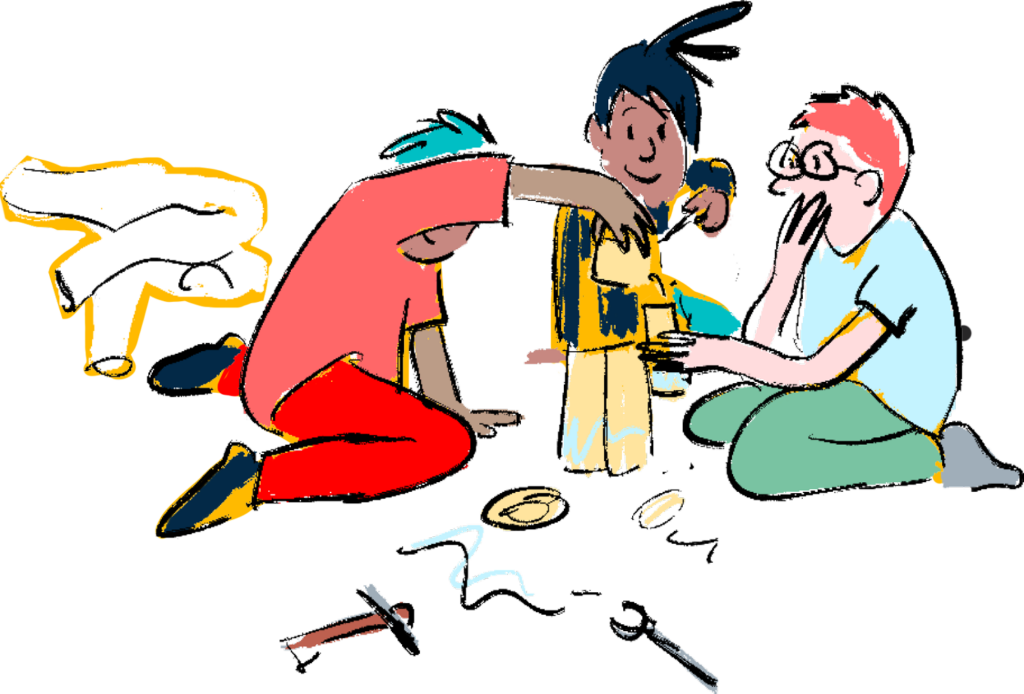 Initially, Pascal and I reviewed the current strategy paper and refined our ideas. We seamlessly integrated urban development with communication and teamwork among citizens.
Our concept involves illustrating individual steps on pages that progressively expand, culminating in the utopian vision of Chemnitz in the year 2030.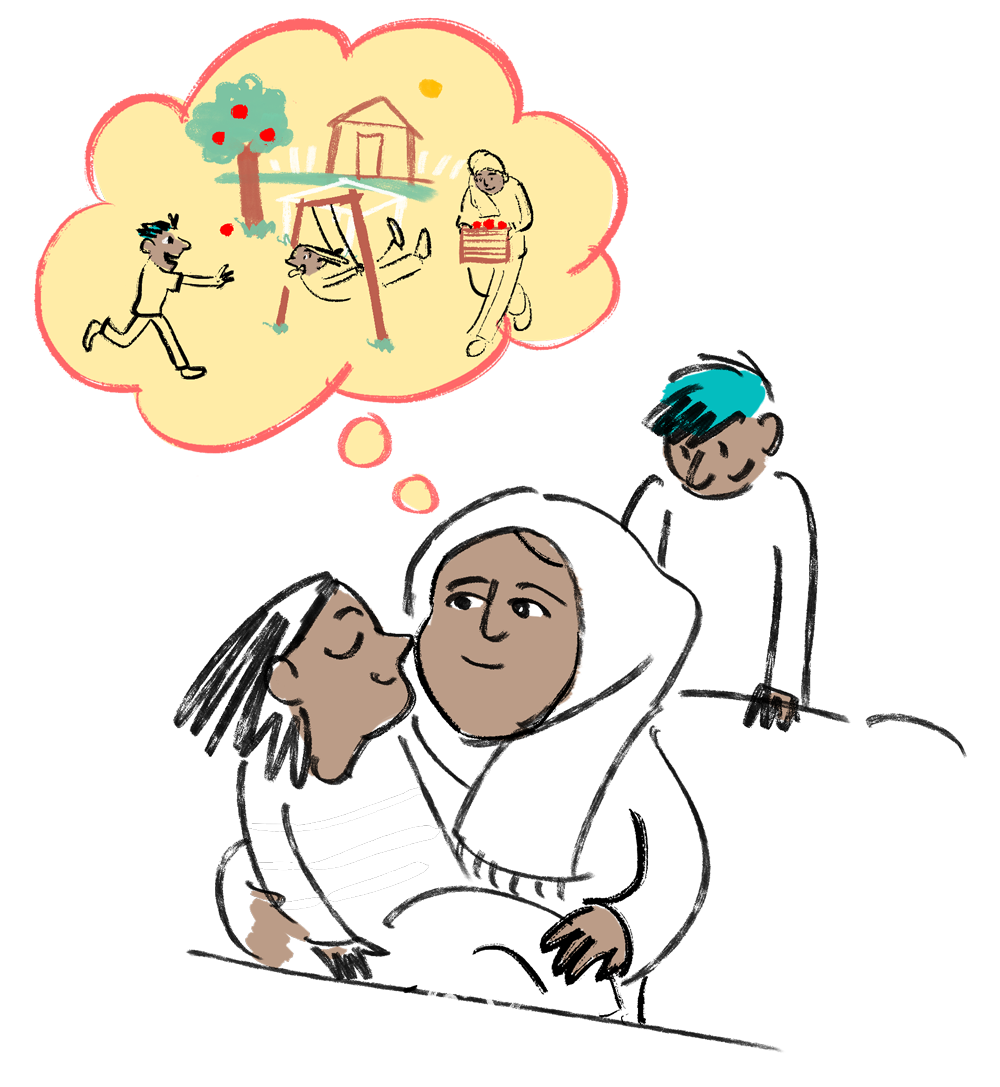 Did you know?
This marks the second edition of the poster brochure. As the upcoming European Capital of Culture 2025, there is now even more to accomplish and showcase!
Chemnitz in the year 2030—a utopia that encompasses the entire city, its neighboring areas, and partners throughout Europe and beyond.
The outcome is a poster brochure that encapsulates the key messages of the Cultural Strategy through text and illustrations. It celebrates individuals initiating dialogues and becoming creative contributors in their community.
The cultural strategy is available in both German and English (translated by Christian Friesel) in print and digitally as a PDF.