Hello, nice to have you here!
I'm Stephanie and I have been working as a freelance illustrator in Chemnitz, Germany since 2013. My repertoire includes editorial and children's book illustrations, visuals for campaigns and graphic recording. I offer professional collaborations and results. Among my clients are the City of Chemnitz, children's book publishers, such as Tyrolia, as well as cultural and political institutions, just like non-profit organizations.
All my life I love to draw and fill my sketchbooks with plants and animals and friendly people on the train.
On this website you'll find an overview of my work. Ink or digital drawings are among my favorites for sure. But why not experiment with various techniques as well? Have a look at my virtual lab!
CV
2013 Moving to Chemnitz, Germany and starting to work as a freelance illustrator
2010 – 2013 Graphic designer at the agency Sandstein GmbH, Dresden, Germany
2005 – 2010 Graphic design studies at the University of Applied Science in Mainz, Germany.
I graduated with a diploma, my thesis was a children's book about a little hermit and how friendships can safe a life
1985 Born in Friedberg, Germany, raised in the 1990ies.
Selected clients
ASA-FF e.V.
City of Chemnitz
Edition Pastorplatz
European Alternatives
IG Metall
RBB
Smac – State Museum of Archaeology Chemnitz
Theodor Heuss Foundation
Transform – Magazin fürs Gute Leben
Tyrolia Kinderbuch
Memberships
Illustratoren Organisation Deutschland
VG BildKunst
Kreatives Chemnitz e.V.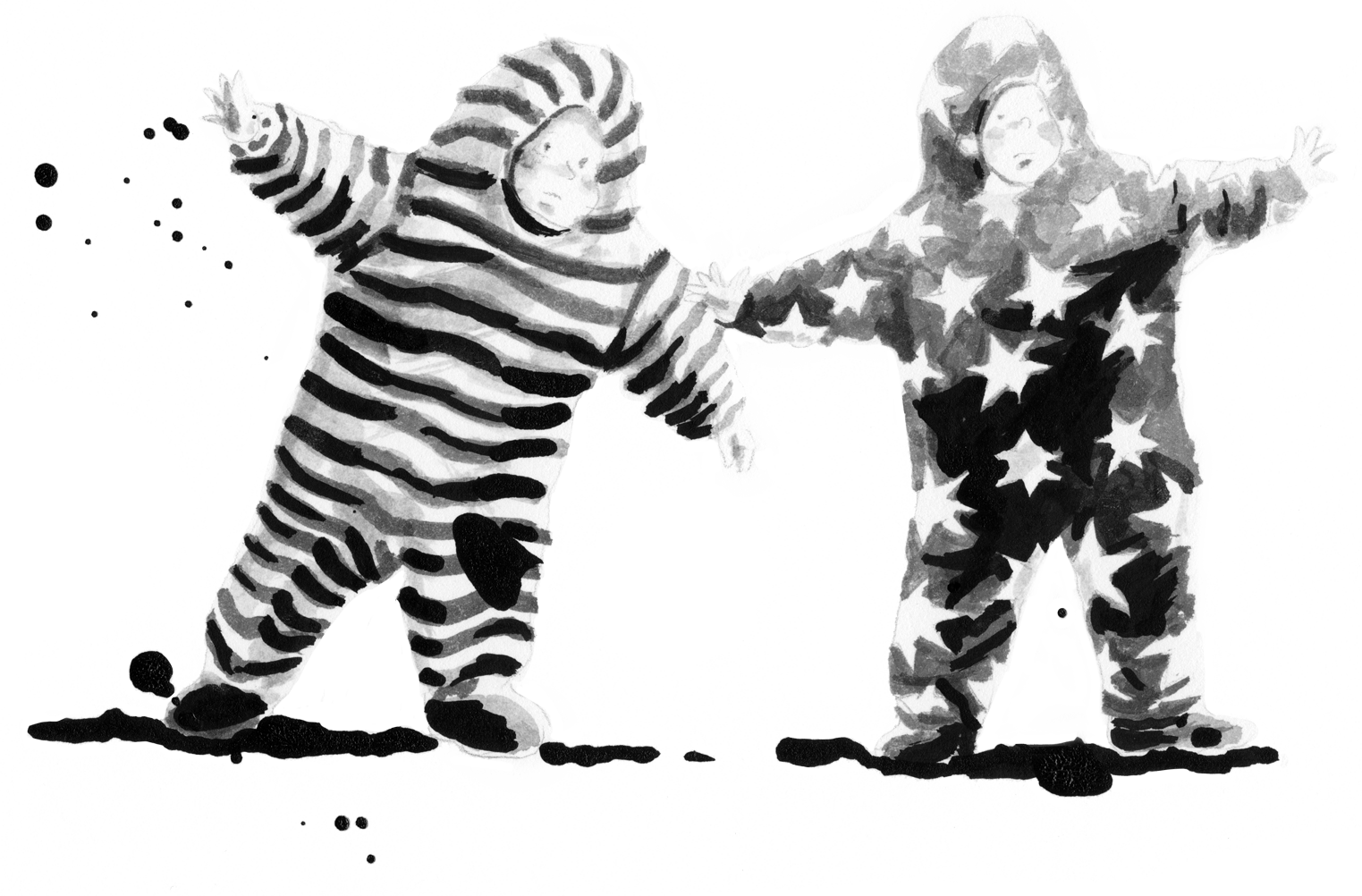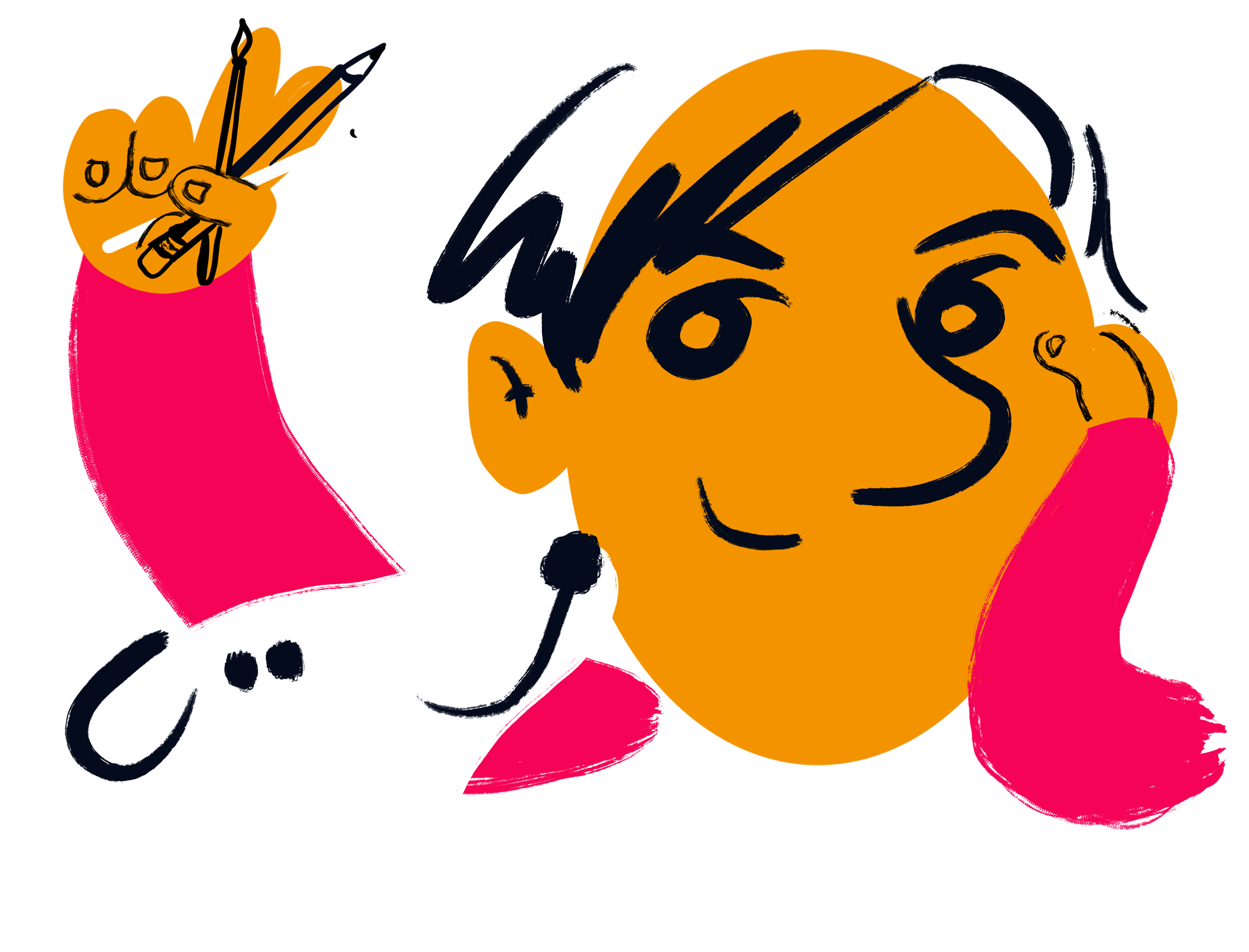 A not so realistic sketch of me and my dog, who makes it easy to take a break.
Children's books
2021 – Heul doch! – Vom Heulen, Weinen, Plärren und Flennen by Frauke Angel,
publisher: Tyrolia Verlag, ISBN-13: ‎ 978-3702239145
2020 – Oma Kuckuck by Frauke Angel,
publisher: Edition Pastorplatz, ISBN-13 : 978-3943833393
2018 – Mein kleines Stadt-Wimmelbuch CHEMNITZ, 
publisher: Willegoos, ISBN-13: 978-3944445311
2018 – Mein kleines Insel-Wimmelbuch SPIEKEROOG,
publisher: Willegoos, ISBN-13: 978-3944445281
2017 – Geht ab wie Schmitz' Katze by Frauke Angel,
publisher: Edition Pastorplatz, ISBN-13: 978-3943833218
Various works
2021 – Animals in the City – illustration for the special exhibition "The City. Of Skylines and Latrines" of the smac – State Museum of Archaeology Chemnitz
2019 and 2021 – Illustrations for The Cultural Strategy of the City of Chemnitz – Until the year 2030
2020 – Illustrations for the corporate design of Chemnitz – Candidate of the European Capital of Culture 2025
2021 – Illustrations for the corporate design of the festival KOSMOS Chemnitz