As an artist I help you to empower your message and give your story an additional layer.
I offer illustrations for editorials, marketing and comics!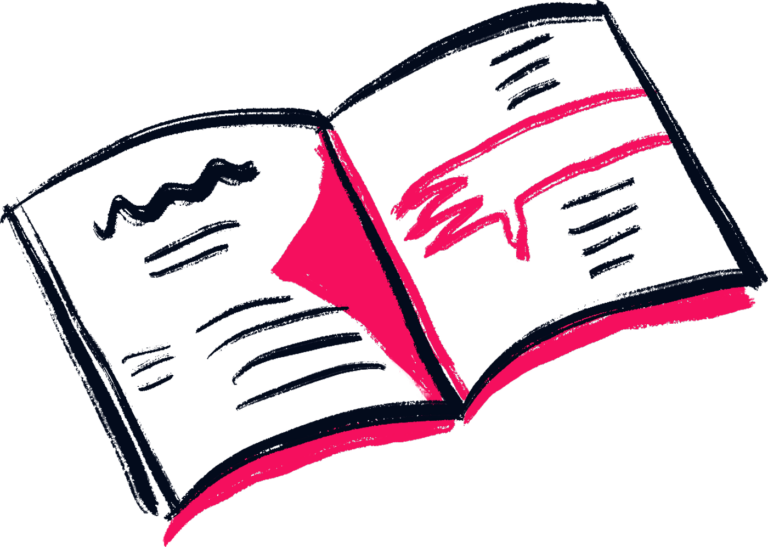 Editorial
Strong cover or fully illustrated reports – I scribble ideas and create artworks to find the best picture for your article.
Political stuff…
…and staff. To me editorial illustrations are one way to take part in current events and support important messages to help drive change.
Let me provide you with fitting visuals – humorous, soft or bold.
Discover my work!
Clients
IG Metall
Parents4Future
re:marx
transform Magazin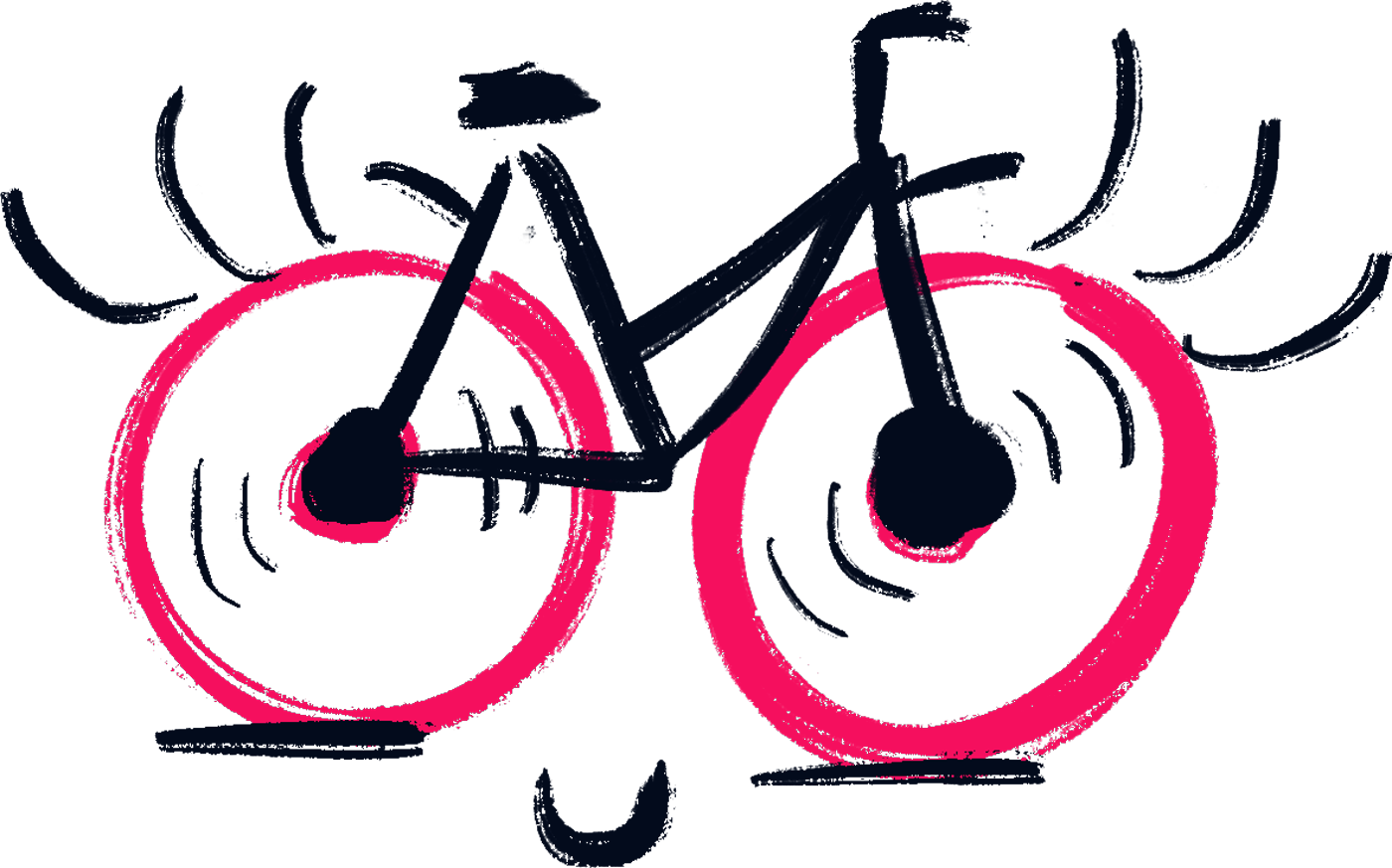 Marketing
For campaigns I offer illustrations and storytelling, even as reduced vector shapes, to bring your message across.
Crisis and chances
Climate crisis, feminism and diversity are no buzzwords and among my favorite topics to work for when it comes to marketing. Big shifts of perspectives and priorities need strong visuals. In your eyes, too? Let us work together!
Discover my work!
Clients
City of Chemnitz
CWE


NEW: Comics
From 2017 on I have published five children's books. Now I turn my focus more on comics as a medium. There are two new projects in progress, have a look at what is in my lab!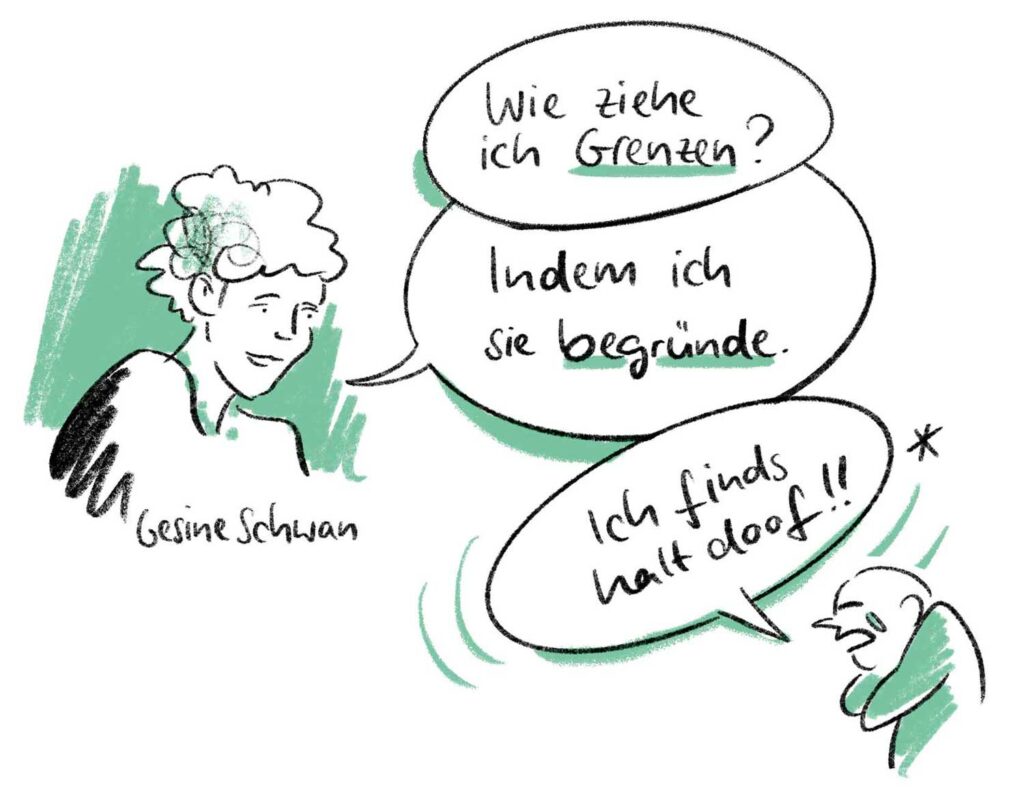 Graphic Recording
On paper in all sizes or remote with digital tools – I offer graphic recording for speakers at events as well as for teams in workshops.
More information in German here!
Clients
Theodor Heuss Foundation
Up19
How our teamwork will look like
Please send me your request with information about the topic of your project or article and the purpose and number of the illustrations you need.
After we agree on a deadline and budget, I will send you about three to five sketches to discuss the ideas. When you give me your feedback, I will continue my work on the version you chose and implement corrections.
Next step will be coloured and more detailed drafts or the final illustrations already. The number of steps depends on the scope of the job. I value reliability and deliver the print ready files for your needs on time.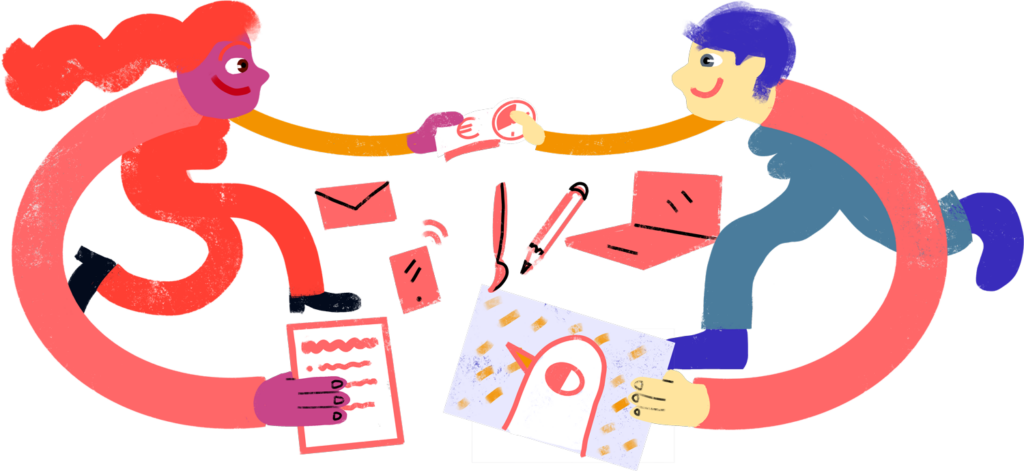 Tools and techniques
Analogue
Sketches and fine art with fineliner, pencil or ink on paper
Collages with paper and mixed media
Digital coloring of scanned, analogue drawings ❤️
Digital
Procreate
Adobe CC – especially Photoshop, Illustrator, InDesign
What clients say
"Thank you Stephanie for this beautiful and funny illustration for our exhibition! It's exactly what we wanted."
Jutta Boehme, Head of Public Relations, smac Museum
"For years now, we enjoy a reliable and trustworthy collaboration – plus Stephanies fresh illustrations!"
Michael Henrizi, editor, IG Metall
"We are happy, we made this book together. Frauke Angel and Stephanie Brittnacher are a dream team you can count on!"
Katrin Feiner, publisher, Tyrolia Kinderbuch