I had the opportunity to create an ode to the animals in Chemnitz for the special exhibition "The City: Between Skyline and Latrines" at the State Museum of Archaeology Chemnitz. The illustration was showcased in a large format as a part of the exhibition. Certain characters, such as bugs and even an ox, were incorporated into a quiz for children who visited the exhibition.
Client smac – State Museum of Archaeology Chemnitz
Role Illustration
Technique Digital illustration with Procreate and collage with Adobe Photoshop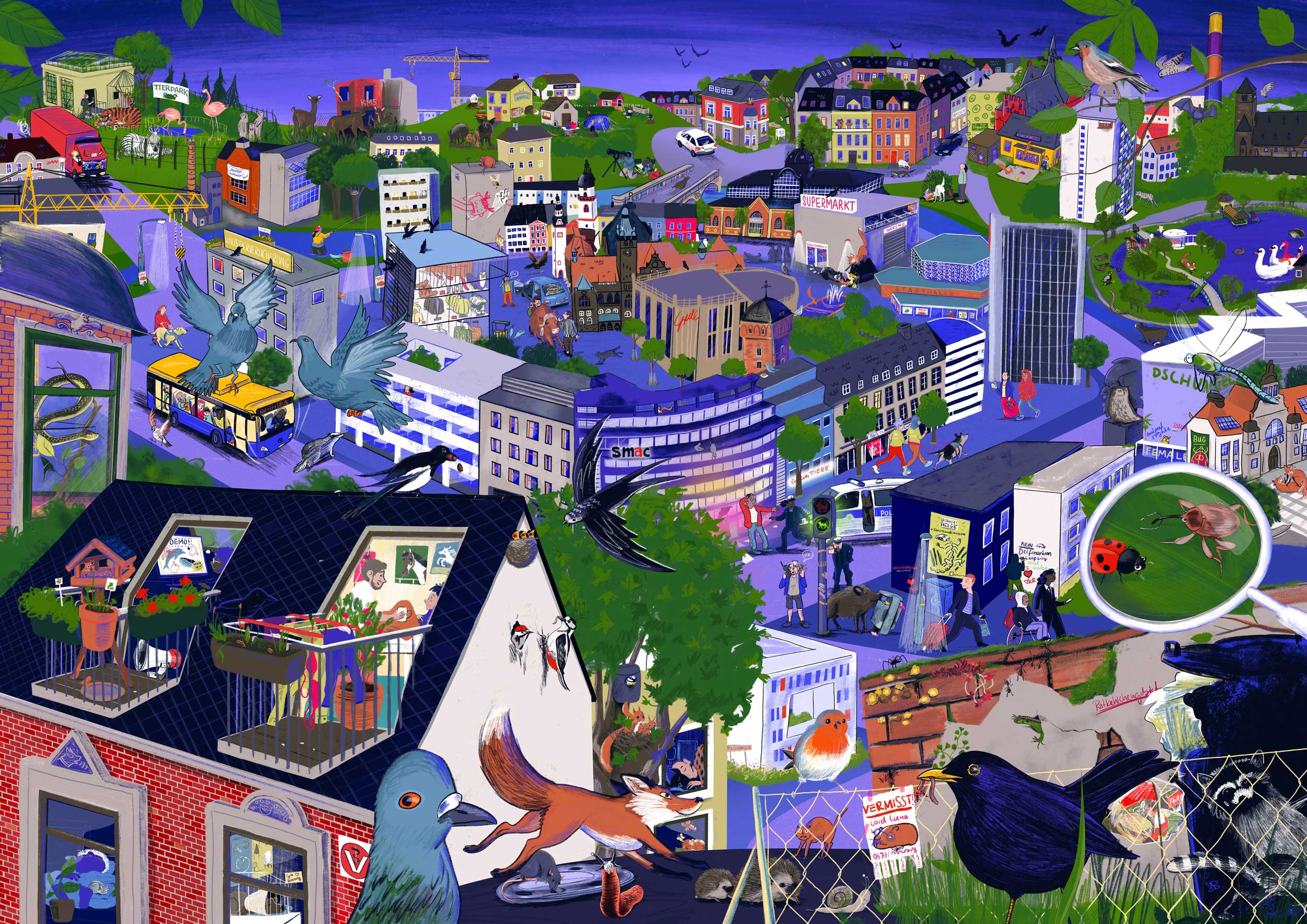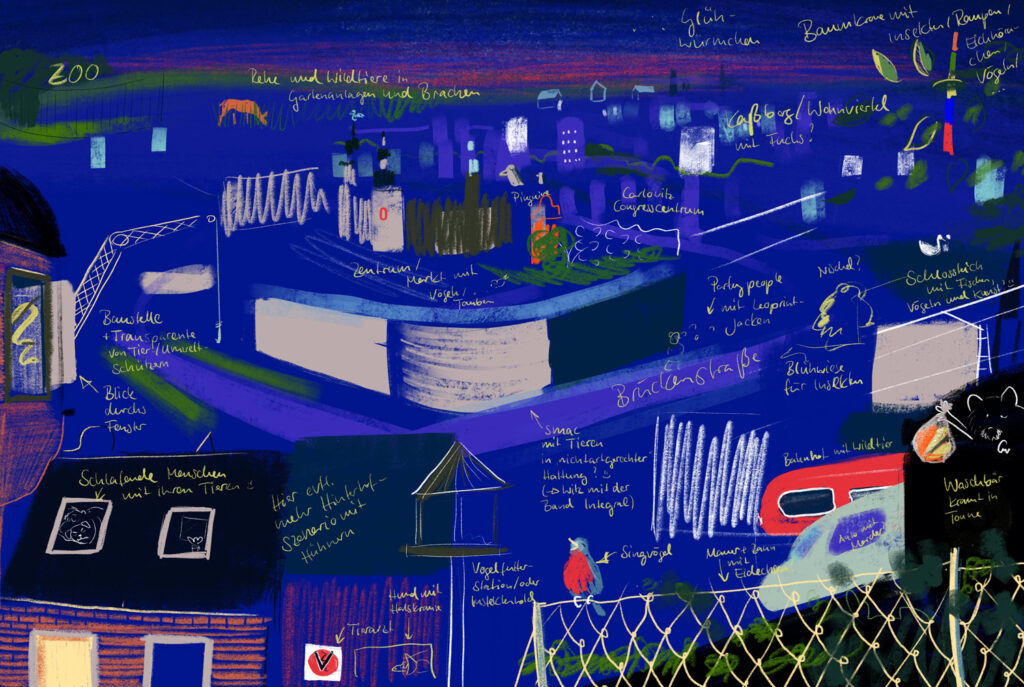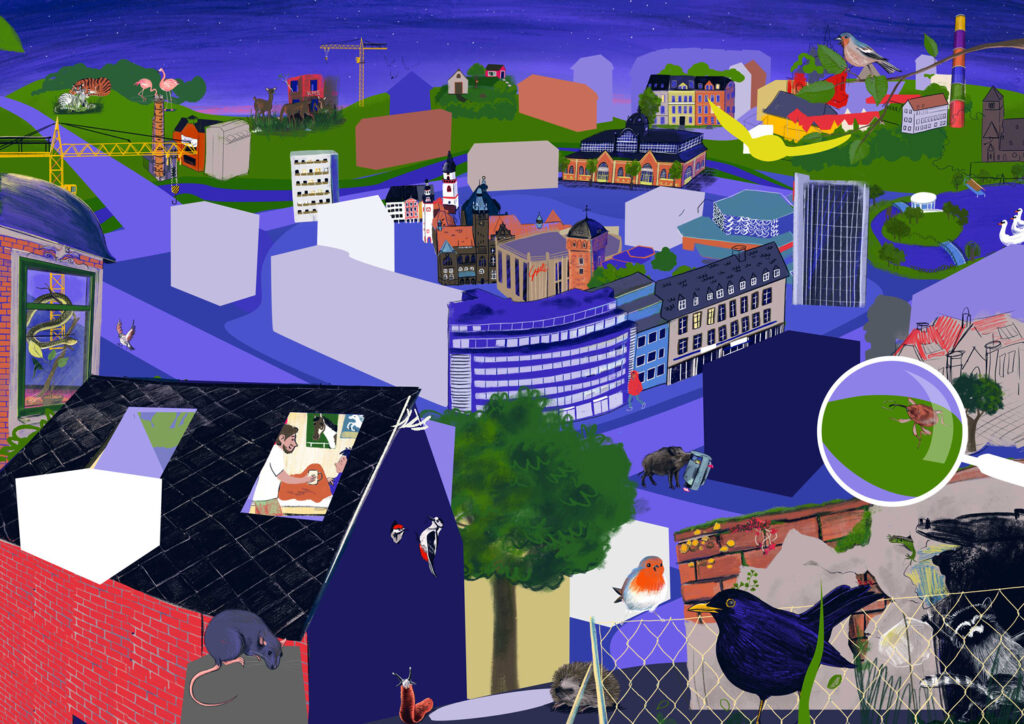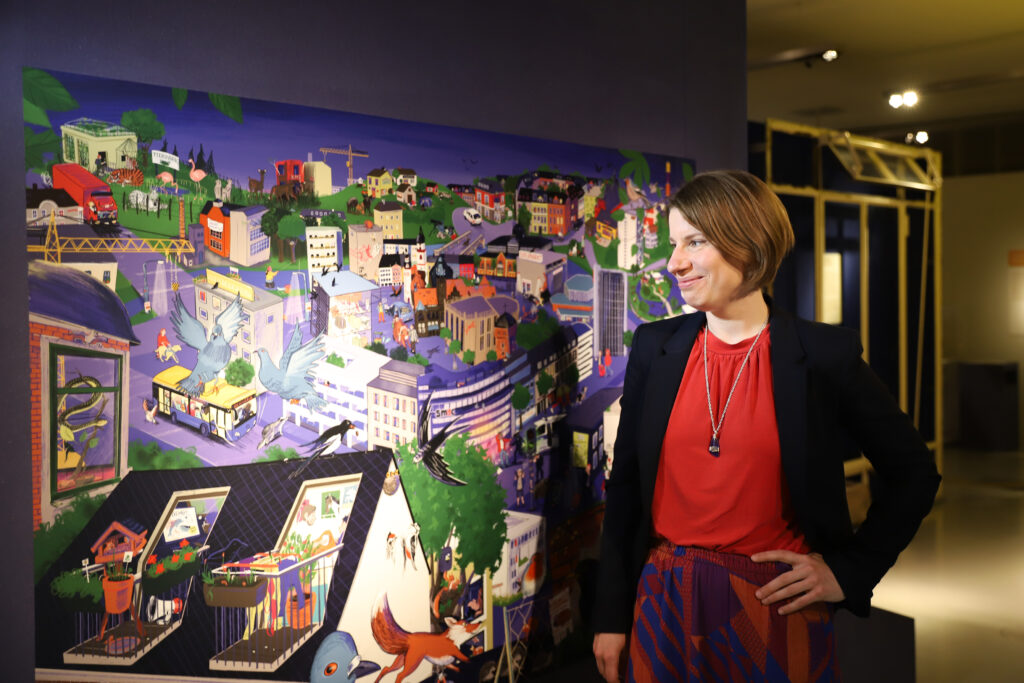 We decided to show the cultural aspects of animals and humans, too. In urban surroundings we find animals in stone carvings on buildings, just as heraldic figures and in fashion. And of course pets play a huge role in our daily life, like dogs and cats and even snakes.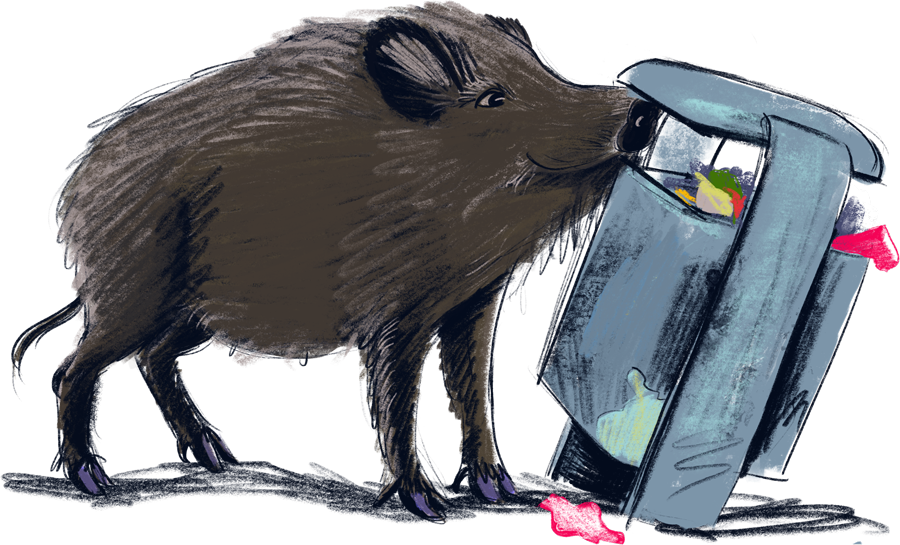 For the setting I built simple shapes and drew the single elements on my ipad. I love this work process and that it leads to a big fundus of single illustrations of snails, rats and dragonflies.