Client Chemnitzer Wirtschaftsförderung mbH (CWE)
Role Concept and illustration
Technique Vector illustration
I got the chance to design these cute and minimalistic illustrations for the corporate design of the successful application for the European Capital of Culture 2025 of the City of Chemnitz.
The result came through team work: Alexander Seypt developed the logo design and the beautiful color scheme, which I adopted for creating the icons. He and Christopher Jakob of the CWE continued with the designs of layouts and products for the campaign.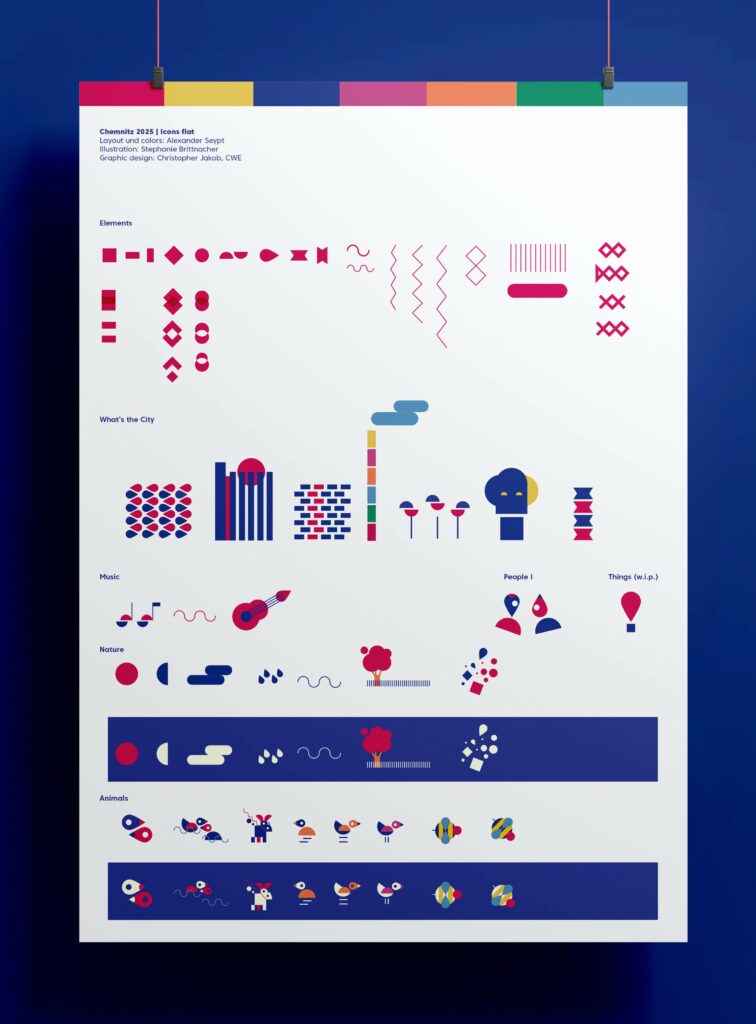 Elements that could be used in a modular way were needed, to bring the work of all the actors in Chemnitz and beyond together. The designs are accessible and freely usable by actors in the city and all participating communities.
The illustrations show iconic buildings and places here in Chemnitz, based on simple geometric shapes you can find all over in nature and architecture.
Loved to design tiger
and ice cream.
They were tattooed motifs,
not just for kids!
In summer of 2020, the campaign was launched and was seen all over Chemnitz, the involved communities and of course online.