"What is your wish for Chemnitz?" In a comic consultation hour, people told me about their ideas and dreams for the city of Chemnitz. I sketched short cartoons and comics for the wishes of a lake (not a pond), more excentricity, less hate and more blooming meadows in the neighborhood. The concept was part of the "Bundesministerium für Blühende Landschaften", in short: BMBL and literally translated to "Ministry for Blooming Landscapes", an art project by Daniel Theiler, Constanze Müller and Simon Korn.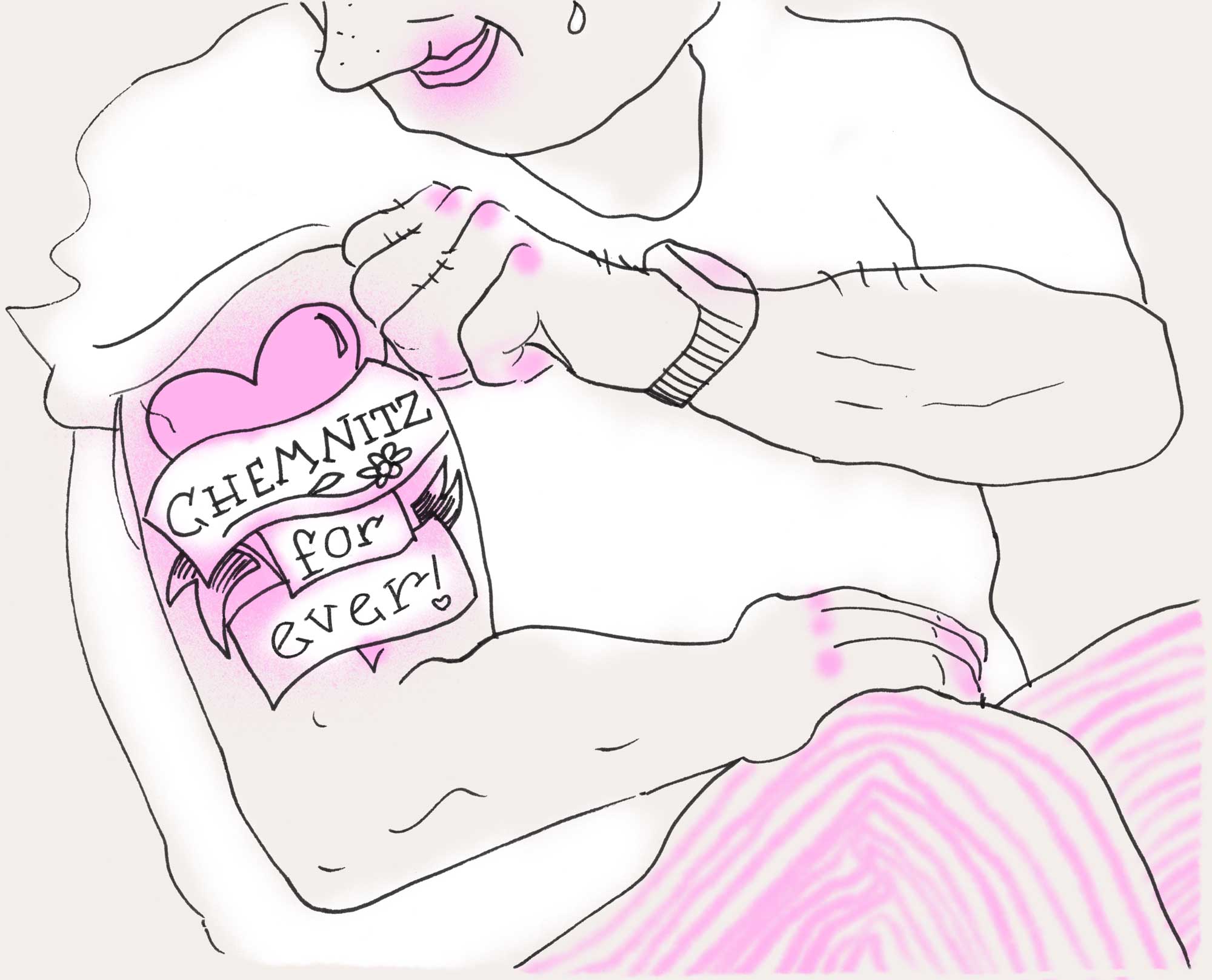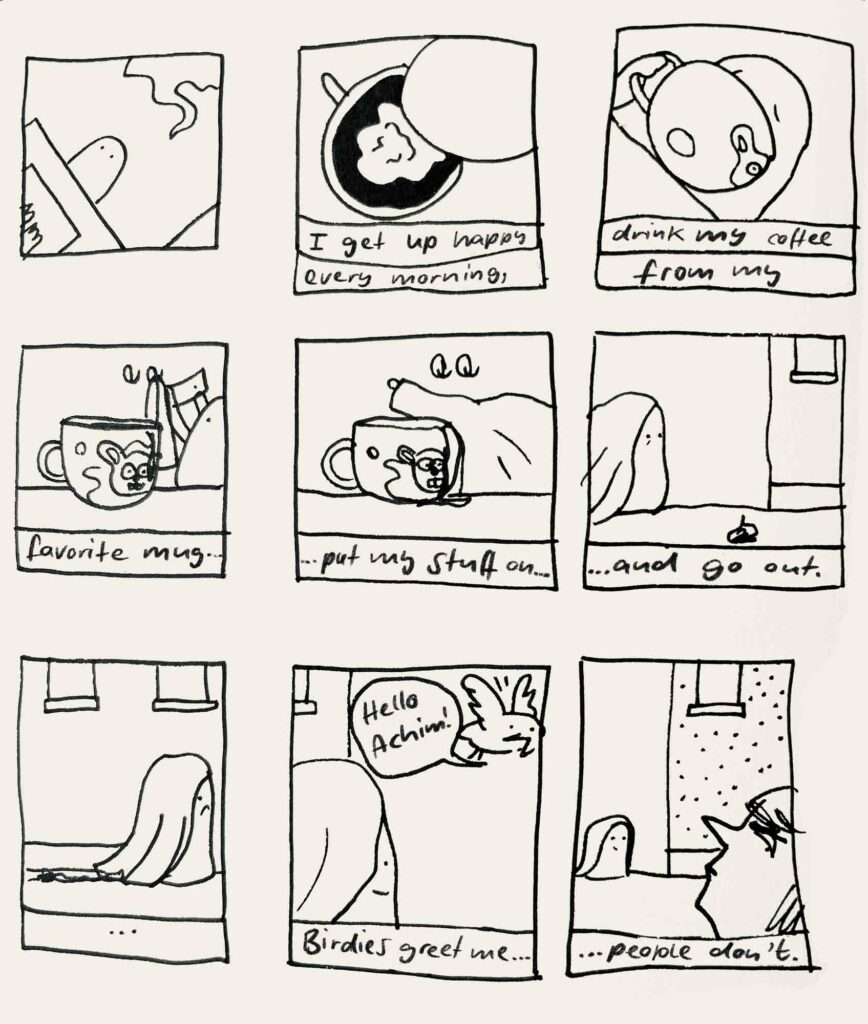 But one by one! The topic of comics has been with me for a long time – but I haven't published one yet. The project was therefore a great opportunity for me to try myself again. And I had a lot of free hands! For the advertising of the Comic Clinic on Instagram, I came up with short stories like this one with a nice melancholic mood.
Two weeks before the comic consultation started, the "Ministry for Blooming Landscapes" built a parklet together with a team of friends and people who came by. I captured the sweaty work in sketches. No bruises, just bright colors!
The Comic consultation hour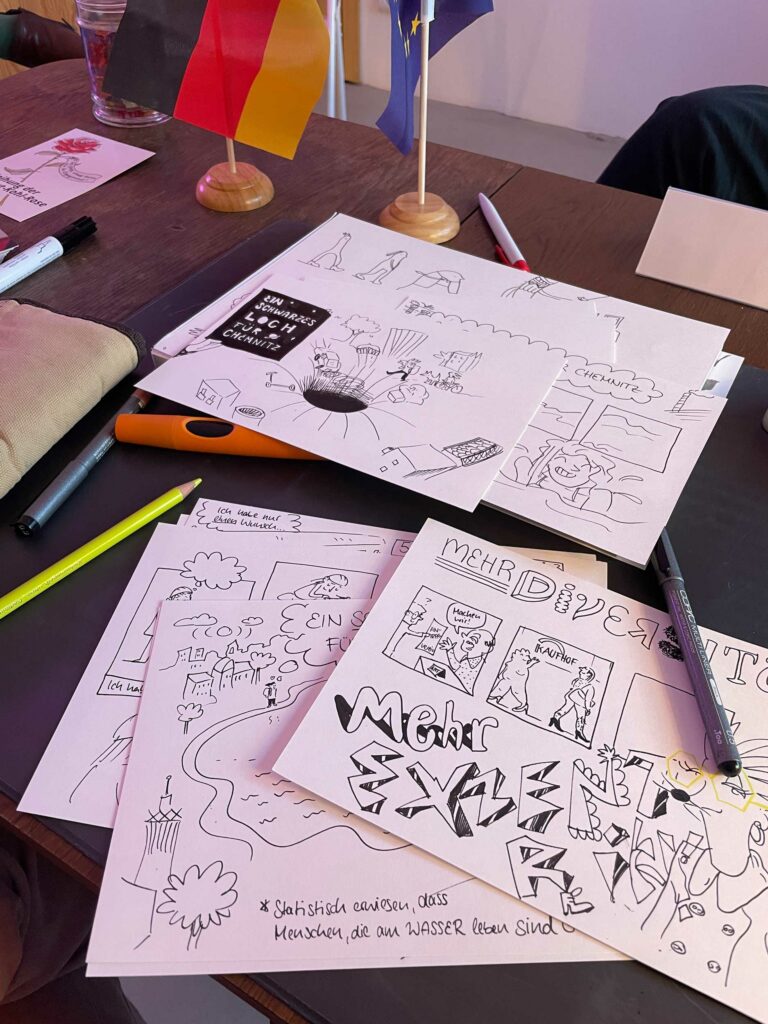 The office of the Ministry, which calls itself a nomad one,  was installed at beautiful Galerie Glaskasten, a gallery run by Klub Solitaer e.V. in Chemnitz. The doors were open on two Fridays in a row in the afternoon. It was a task to find out, when the Chemnitz people use their spare free time for a visit.
As you can see, there're many ideas and demands as well for this city! I counted 20 and were not finished in the end. Many of them were about ecological topics, which is close to the request of the Ministry, of course. One time we joined the Climate demonstration by Fridays for Future and the very first comic you can read below was created there.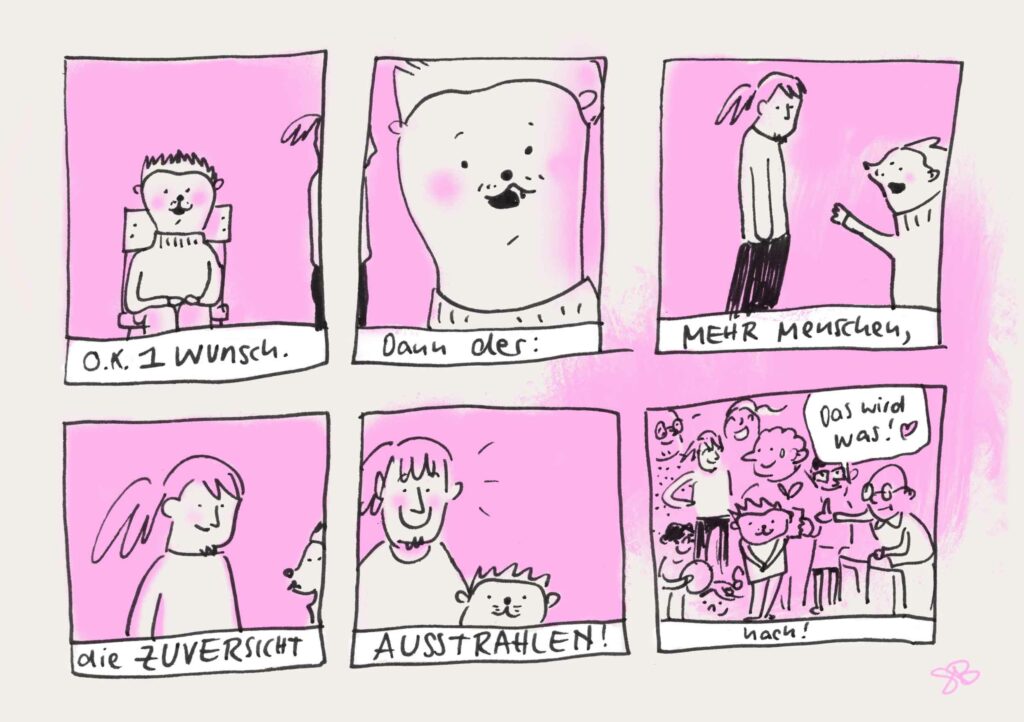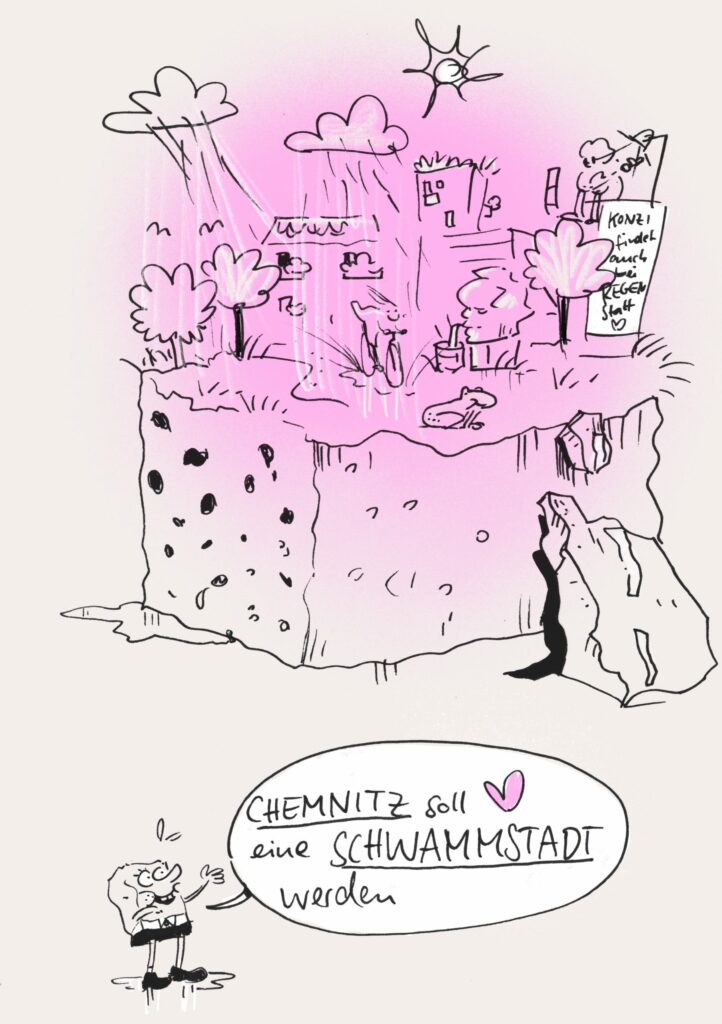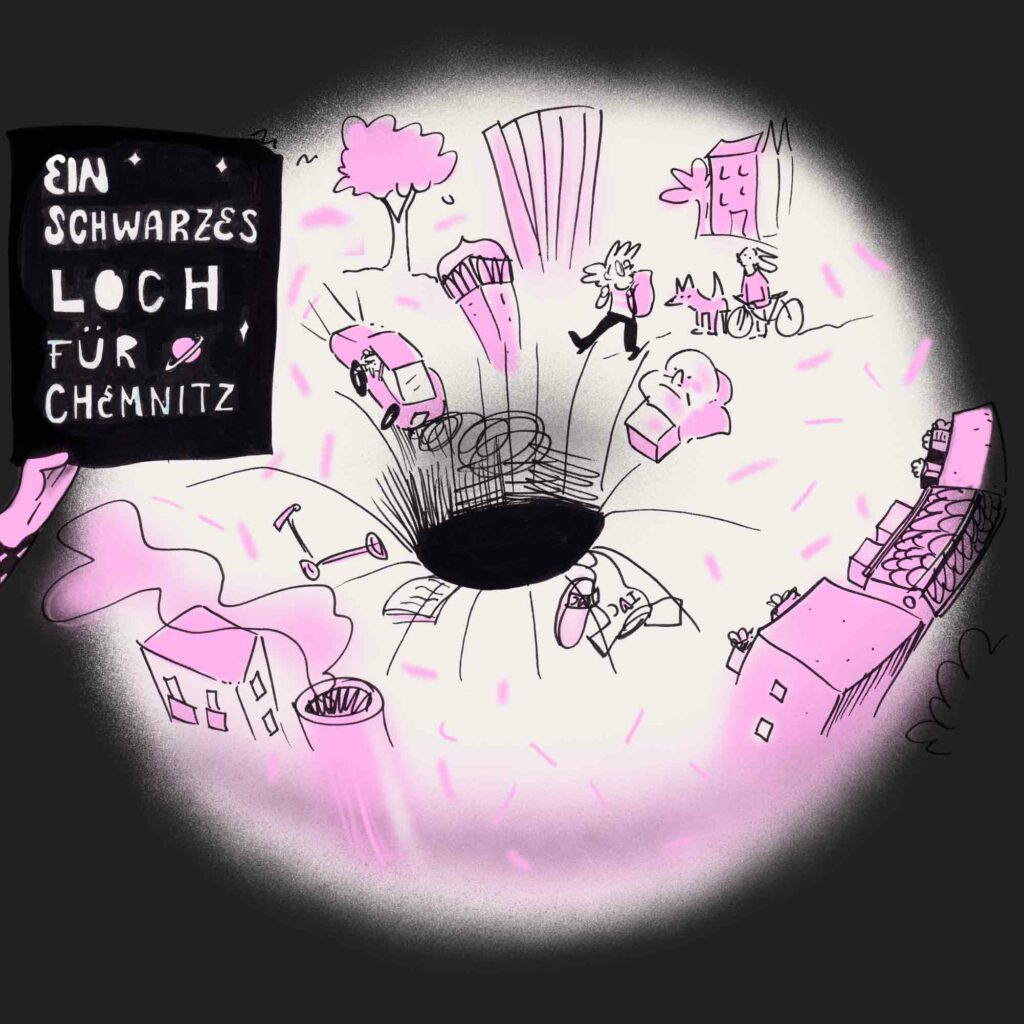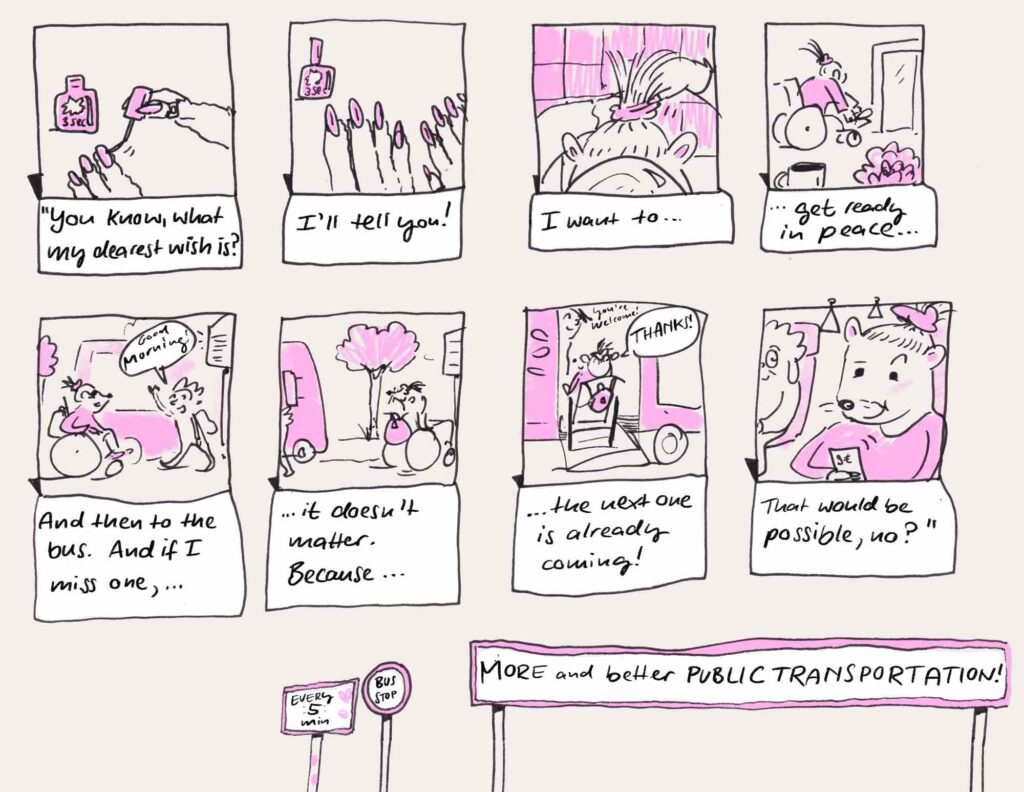 And here they are – the comics in total!