Client D21 Projektraum Leipzig
Role Creation of comics and key visuals
Technique Pen on paper and digital coloring
"What is your wish for Chemnitz?" In a comic consultation hour, people told me about their ideas and dreams for the city of Chemnitz. I sketched short cartoons and comics about these. The concept was part of the "Bundesministerium für Blühende Landschaften", literally translated Ministry for Blooming Landscapes", an art project by Daniel Theiler, Constanze Müller and Simon Korn.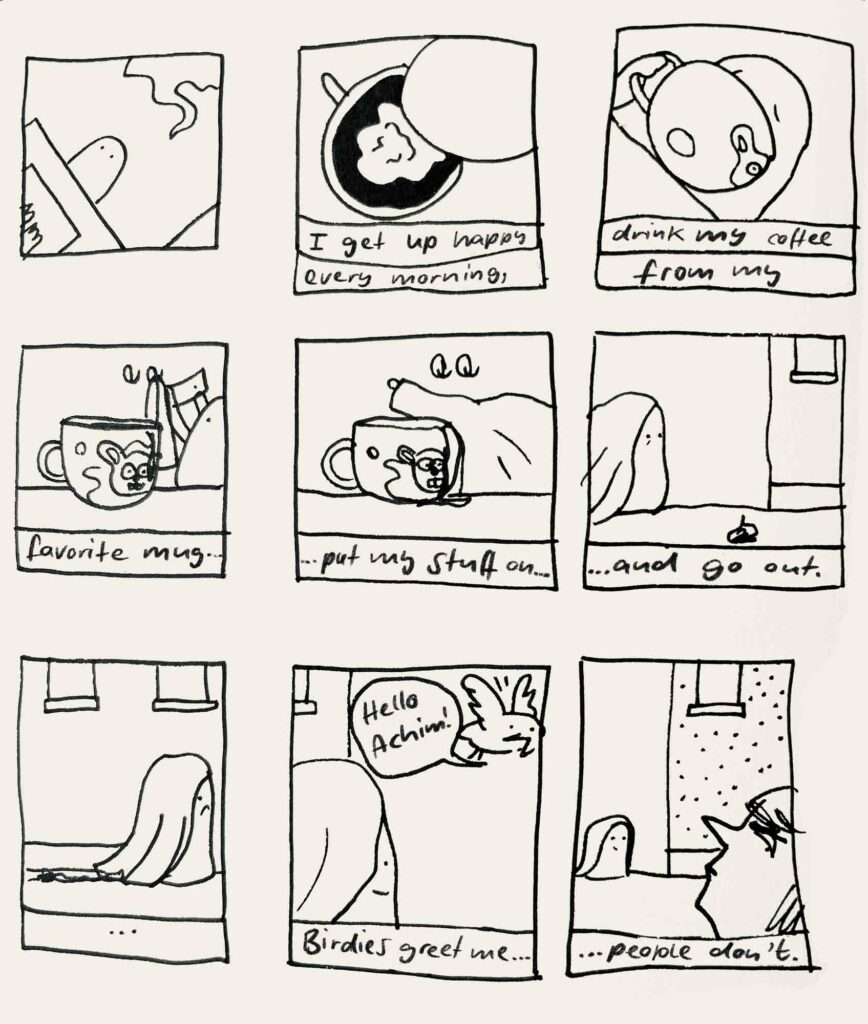 Allow me to share the story of my first-ever sketchy and funny comic draft—a delightful gem that began as a simple warm-up but soon soared to new heights through social media promotion.
One fine day, looking for a creative warm-up exercise, I picked up my trusty pen and let my imagination roam freely on the blank canvas. The result? A riotous comic strip filled with endearing characters and laugh-out-loud moments.
Embracing the sketchy style, I allowed imperfections to become part of its charm. The raw, unpolished lines added a unique flair that I couldn't resist. Little did I know, this quirky approach would be the secret sauce to its success.